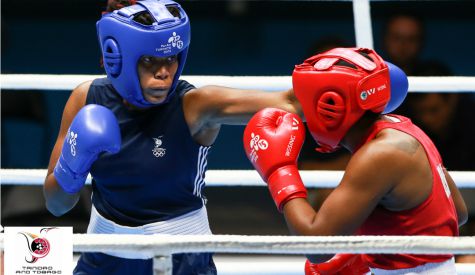 Trinidad and Tobago's Michael Alexander and Aaron Prince have both reached the quarter finals of their respective weight divisions at the Commonwealth Games in Glasgow,
Alexander will face Barbadian C Breedy tonight (Tuesday) at 7.00 pm UK time in the men's  lightweight (65kg)division.Alexander is ranked 15th in the world by the World Boxing Association.In 2013 he won bronze at the Pan Am Championships in Chile,and in 2014,bronze at the Giraldo Cordova  Cardin International Tournament in Cuba.This is his first Commonwealth Games.
Prince,fighting in the men's middleweight (75 kg)division,will meet V Vijender of India tomorrow night (Wednesday) at 8.30 pm.Prince was a bronze medallist at the 2010 CAC Games.This is his second Commonwealth Games.
Coaches Reynold Cox and Floyde Trumpet both expect their charges to go all the way to the finals.
Ken Jaikaransingh