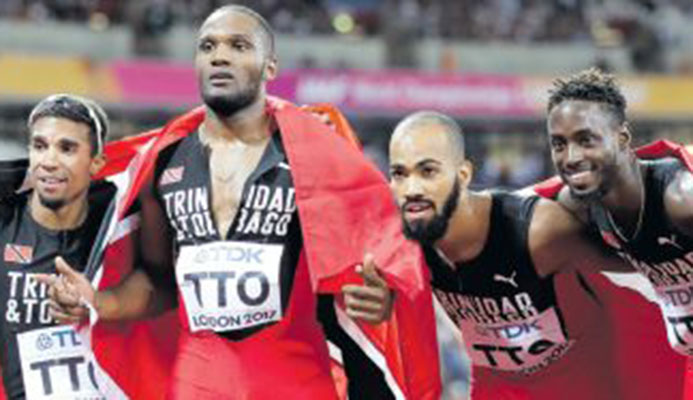 T&T sportsmen and women will no longer be competing just for glory of victory after government yesterday gave approval for monetary rewards through the adoption of the National Policy on Sport (NPS) 2017-2027.
The policy was laid in Parliament by Ministry of Sport and Youth Affairs Darryl Smith due to the fact that T&T has been without a national sport policy since the expiration of the 2002 National Sport Policy in 2012.
Emanating from the policy is the institution of a formal documented Incentives and Rewards Framework for national athletes who medal at the Olympics, Paralympics, World Cup and/or World Championships in identified sporting disciplines and thereby bring international recognition to T&T.
This Framework, which also received Cabinet's favourable consideration, will see athletes medalling at the Olympic Games being awarded TT$1,000,000 for gold medal,TT$500,000 for silver medal and TT$250,000 for bronze medal achievements.
Athletes medalling at World Cup/World Championships will be awarded $500,000 for gold medal achievements, $250,000 for silver medal achievements and $125,000 for bronze medal achievements.
This means that national athletes will no longer have to wonder what they will receive for their successes in sport on the international stage.
The new policy 2017-2027 was systematically developed through document reviews, public consultations, stakeholder interviews and a combination of electronic and other survey methods. The Policy embraces two overarching themes, namely, 'Development of Sport' and 'Sport for Development', which in turn are underpinned by 13 broad objective areas, focused on achieving the policy vision of the establishment of clear pathways towards holistic sport development and sporting achievement.